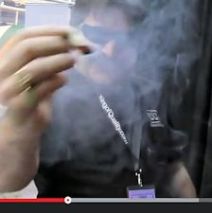 Remo and Rocky enjoying some Bubble Trouble at the 2012 High Times Cannabis Cup, in Amsterdam. Even the vendors next to Remo think the Bubble Trouble is impressive.
More great footage by Remo (UrbanGrower).
Read More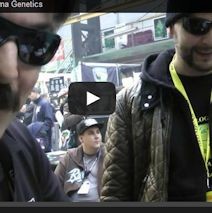 2010 Cannabis Cup. Remo, with Advanced Nutrients, interviews and shares some Mahayana with Karma G. Karma speaks on cup entries and upcoming strains consisting of Ghostrider, Bear OG, Mahayana, Biker Kush, and more.
Upon Remo's first taste of Mahayan (Dominator x Lucifer OG), the first word out of his mouth was, "Wowwwww."
Read More