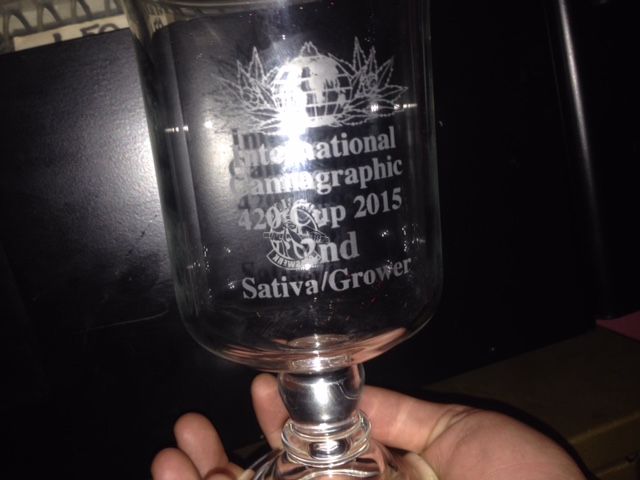 We are proud to announce another strong showing by a Headbanger entry on the competitive cannabis scene!  This 2nd place finish was in the Grower's Sativa category of the 2015 IC420 Cup, in Amsterdam.
This Headbanger entry, by "Boys From The South," came from a regular pack of Headbanger seeds.  Much respect for the win on a close 2nd place.  Only .004 points separated 1st and 2nd place.  For a first time competitor, we're very proud to see such great work with Headbanger.
Headbanger is a Sour Diesel OG Kush hybrid, extreme smelly sour lime OG. The Headbanger is Karma's remake of a Headband-type hybrid. The Sour Diesel IBL mom delivers extremely sour offspring that are less diesel and more sour.  The well proven Biker Kush V2.0 male gives it more body and made the bud structure more tight resulting in very impressive yields.

More info HERE.
Grower's Sativa category scoring breakdown: